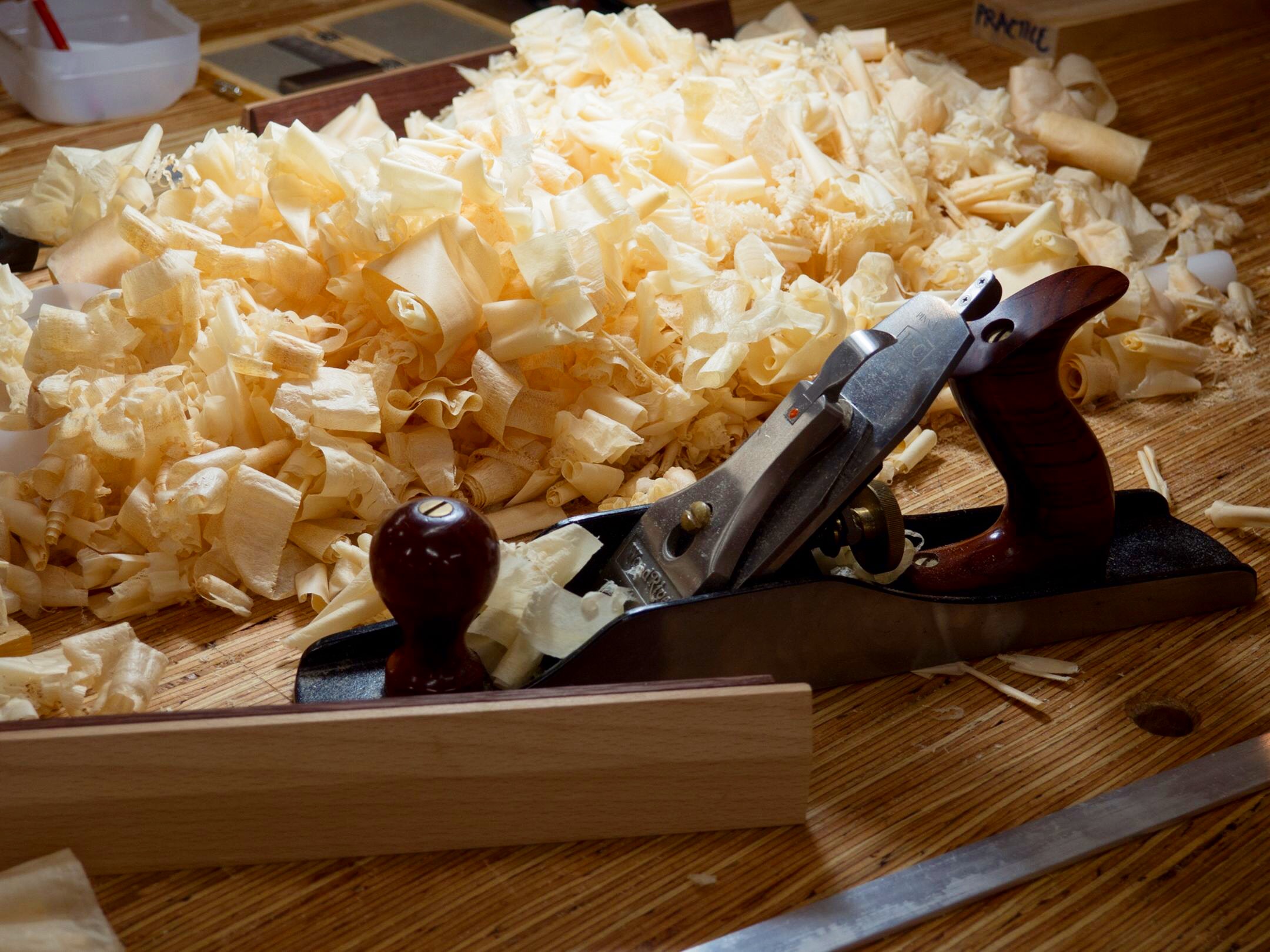 8x8 Intro to Woodworking Class Sydney
Woodworking Classes Sydney. Introduction to Woodworking. Small group size. Focus on the proper use of hand tools and techniques. Introduction woodworking machinery. In well equipped professional woodworking Workshop.
8 x 8 Intro to Woodworking
Over 8 weeks our dedicated teachers will help you make a start with your woodworking. Using a variety of hand tools and hand tool techniques, power tools and woodworking machinery you will gain an understanding of some of the key skills that underpin a good woodworking practice.
Class
Limited to 8 students with 2 qualified and experienced instructors.
Level
Beginners, no prior experience required
Anyone interested in honing their hand skills
Anyone interesting in undertaking a short course covering the basics
Skill Set
Accurate timber preparation, setting out, hand planing, jointing and joining boards, hand shaping, assembly and glue ups. Finishing techniques.
Course Outcome
A great leaning experience, with two take home projects.
Access
Ample bench space and individual professonal vice per person, a wide selection of quality hand and power tools, supervised participation in our well equipped machine room.
Provided
All materials, consumables, finishes and safety equipment.
Safety
Supervision and full safety instruction provided on the correct operating procedures for power tools and machines to be used.
Contact Form below
Course Feedback
"Just wanted to let you know how much I enjoyed the introductory course. You have a great set-up and the course was conducted so professionally. I really appreciated the genuine interest Stuart and Arjuna took in helping me deliver two good looking items." Simon

"I have done lots of DIY stuff with timber over the years, but I have never known the right way to do things. So I enrolled in the beginners course to get some proper skills and accepted the fact that I would probably get a bit bored sometimes. I didn't. The course runs at a cracking pace and there is no down time. There was a great mix of skills and I learnt something every night, which surprised me. Putting together and running a course like that takes a lot of thought and planning". Scott, Marrickville

"My appreciation for all things wood has intensified tenfold. My first masterpieces. 24 hours of sweat, chipped nails and filing my skin off. Orders for coffee tables may have to go on back order. Thank you @heartwood_creative_woodworking for persevering with my shortcomings to the correct millimetre. I wish I paid more attention in Grandads shed". Kim (Instagram)

"Thank you very much for the fantastic woodwork course you just took me through. I very much enjoyed myself over the past 8 weeks and I'm so proud of the projects I was able to take home with me at the end. It's more than I was expecting to be able to build in 8 weeks! Camilla

"... I am just loving these classes and making something by hand. My appreciation for man made is so much greater!!." Sara (Instagram)

" What a great course it has been so far. Fantastic teachers, excellent equipment and great instruction".
Ben (Instagram)

"I am really enjoying your course as I knew I would. Working with my hands and crafting something is such a great feeling! I don't want it to end and i am considering the next course." Tim

"Thanks for everthing you do. You guys run a fabulous workshop." Tehrese - (facebook)

"Loved everything about this course from the teachers, tools and the outcome! Thanks all".
Sara, - (facebook)

"And I wanted to say thanks so much to you, Stuart, Ben and the gang, I'm so stoked with my projects! I really enjoyed the beginner course and I learnt a lot. Bec

"I absolutely loved the intro course. I think you are doing great work, so keep it up!" Daniel

"Loving the classes. If I wasn't moving overseas I'd be signing up for the next course ASAP!" Nick

"I am very inspired by your passion, I just love being there and working with everything". Leanne