Advanced Furniture Projects
Pouya finely tuning the dovetails for his coffee table project.
Adrian's stool project made with Spotted Gum and River Red Gum.
Detail of Vern's bookcase in Tasmanian Blackwood.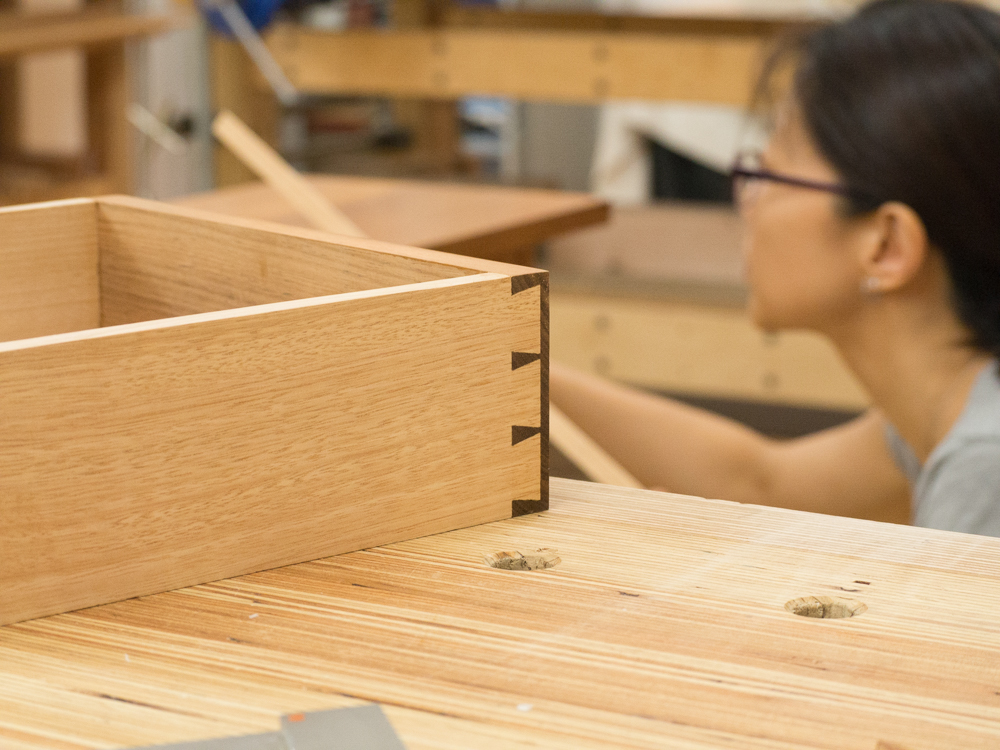 Natalie's hand cut dove tail drawers for her side table.
Phil's Arts & Craft's table in American White Oak.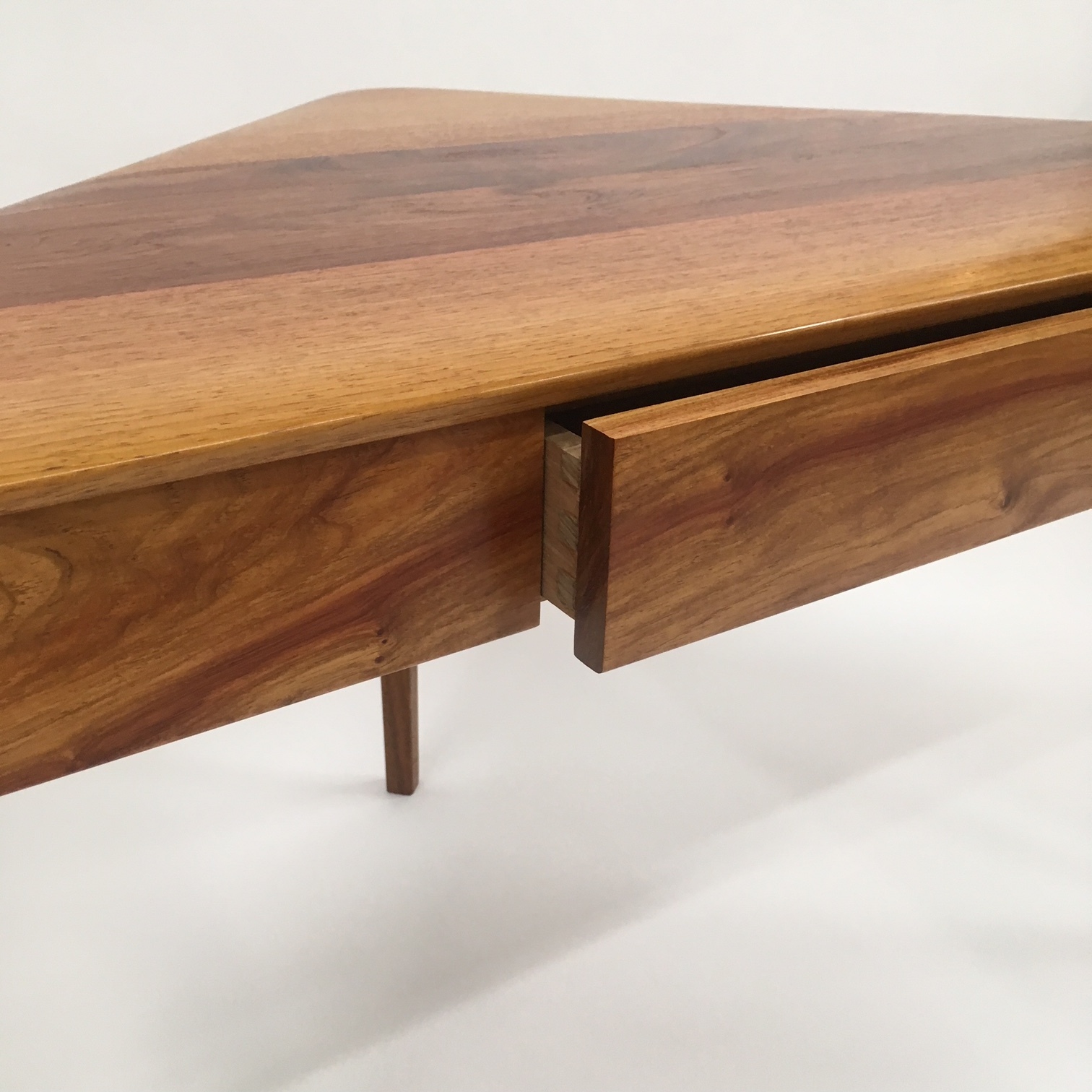 Darren's corner desk made with NG Rosewood.
Isidoro's box project with keyed mitres. Zebrano and Rock Maple.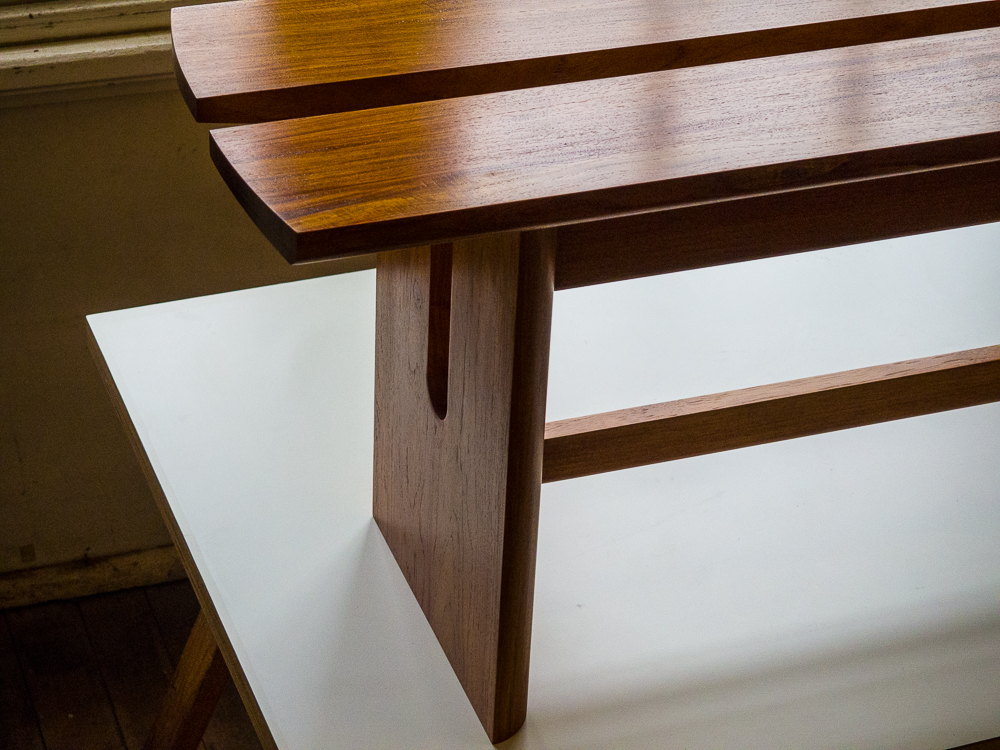 Dominique's bench in NG Rosewood.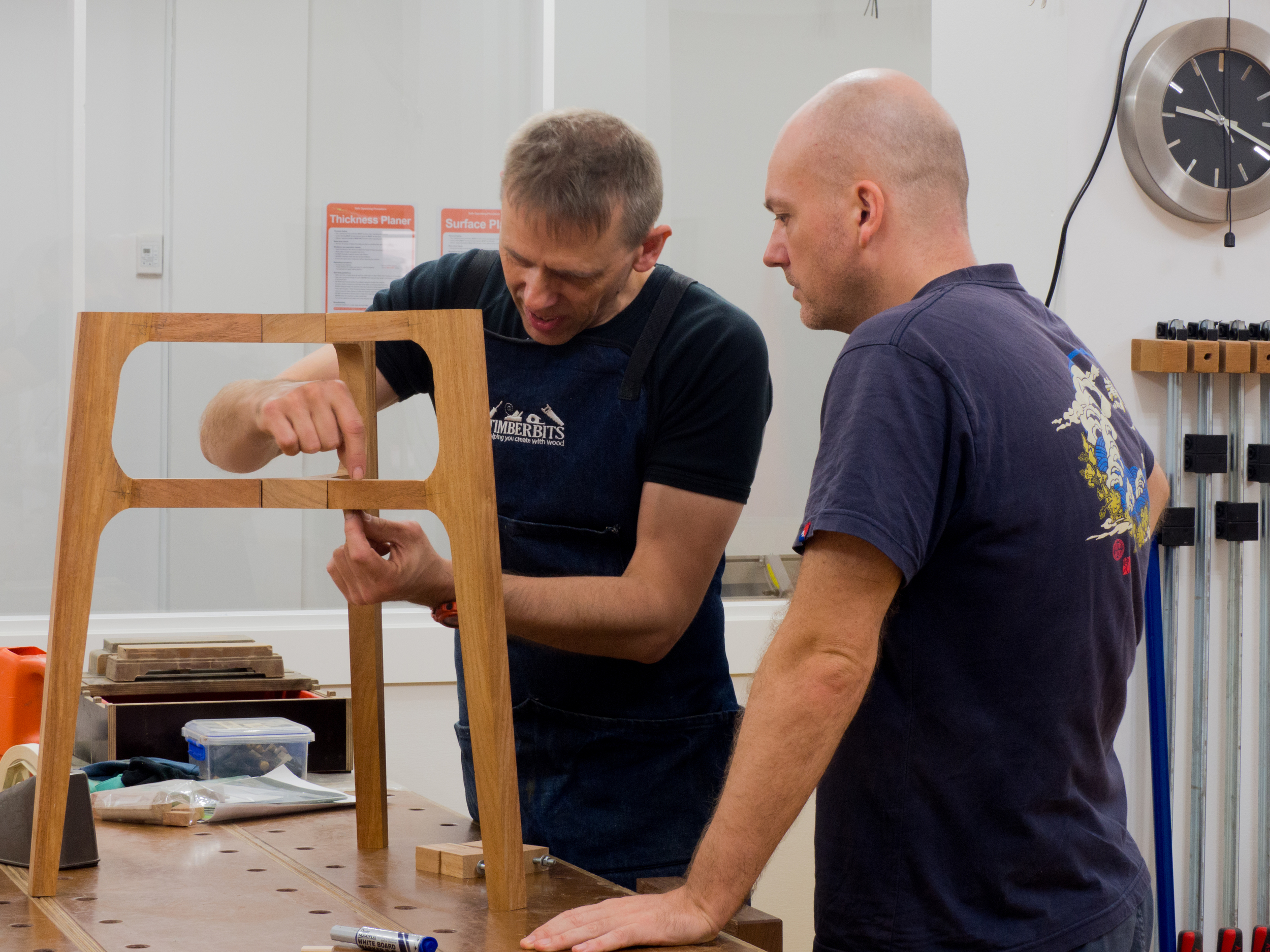 Discussing the approach for shaping the base of Darren's table.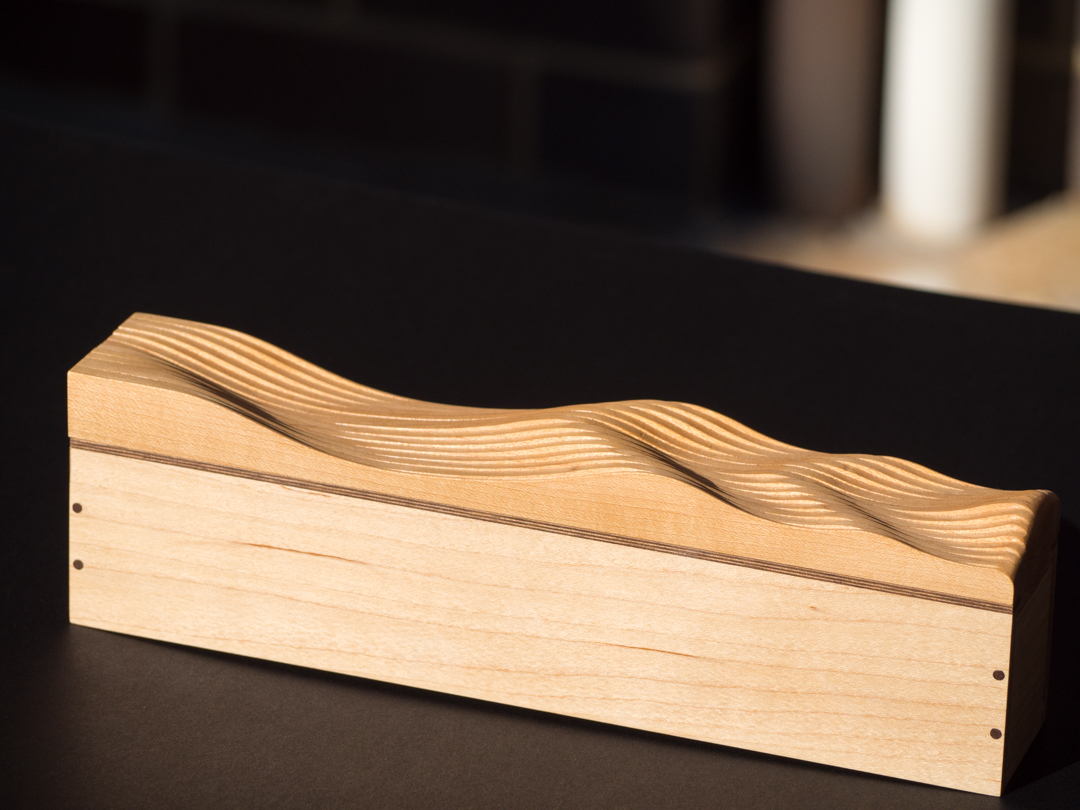 Dominique's experimentation with repetition and rhythm in Rock Maple and Walnut.
Edge detail of Nick's Nakashima inspired table.
Keith's beautifully crafted deep reach clamps.
Phil's milestone, his surboard glue up.
Leg detail of Martijn's bedside table.
"Helio Stool" by Ed Ko. Image courtesy of E.Ko
Pouya sanding his coffee table.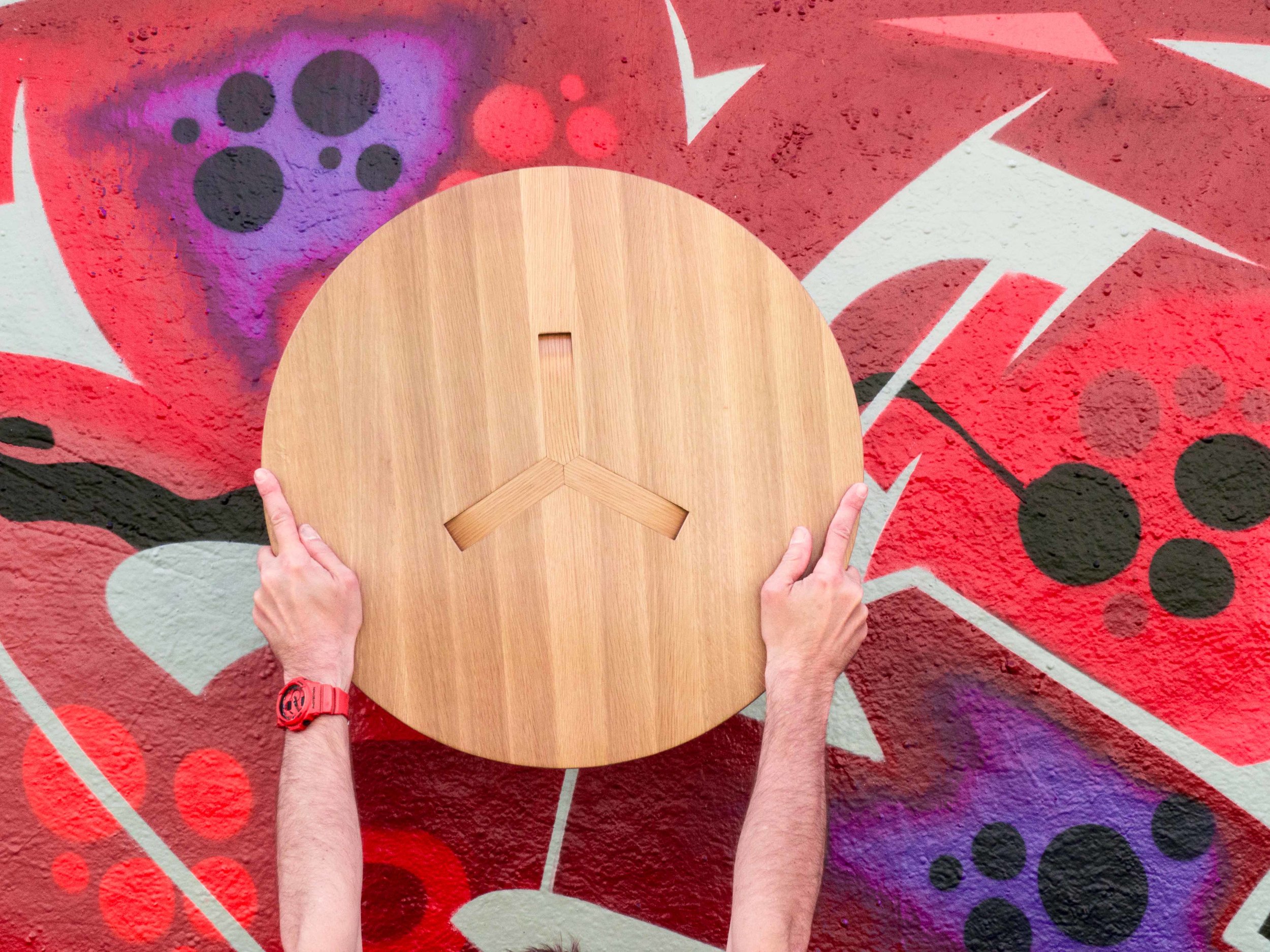 Martijn's laminated coffee table in American White Oak.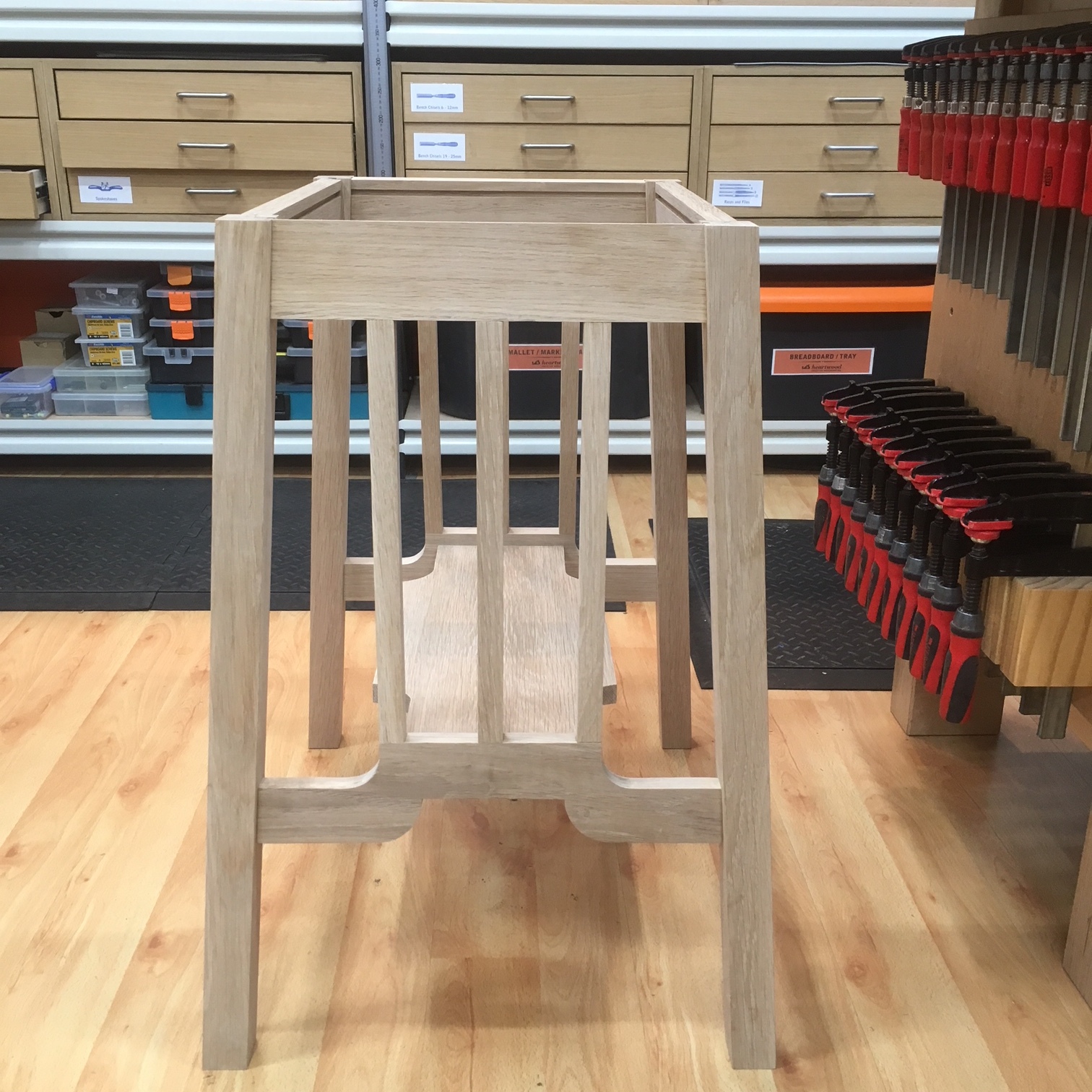 Under structure of an Arts & Crafts family favourite re-made by James. Finished with an oval top.
Martijn's dove tail beer caddy.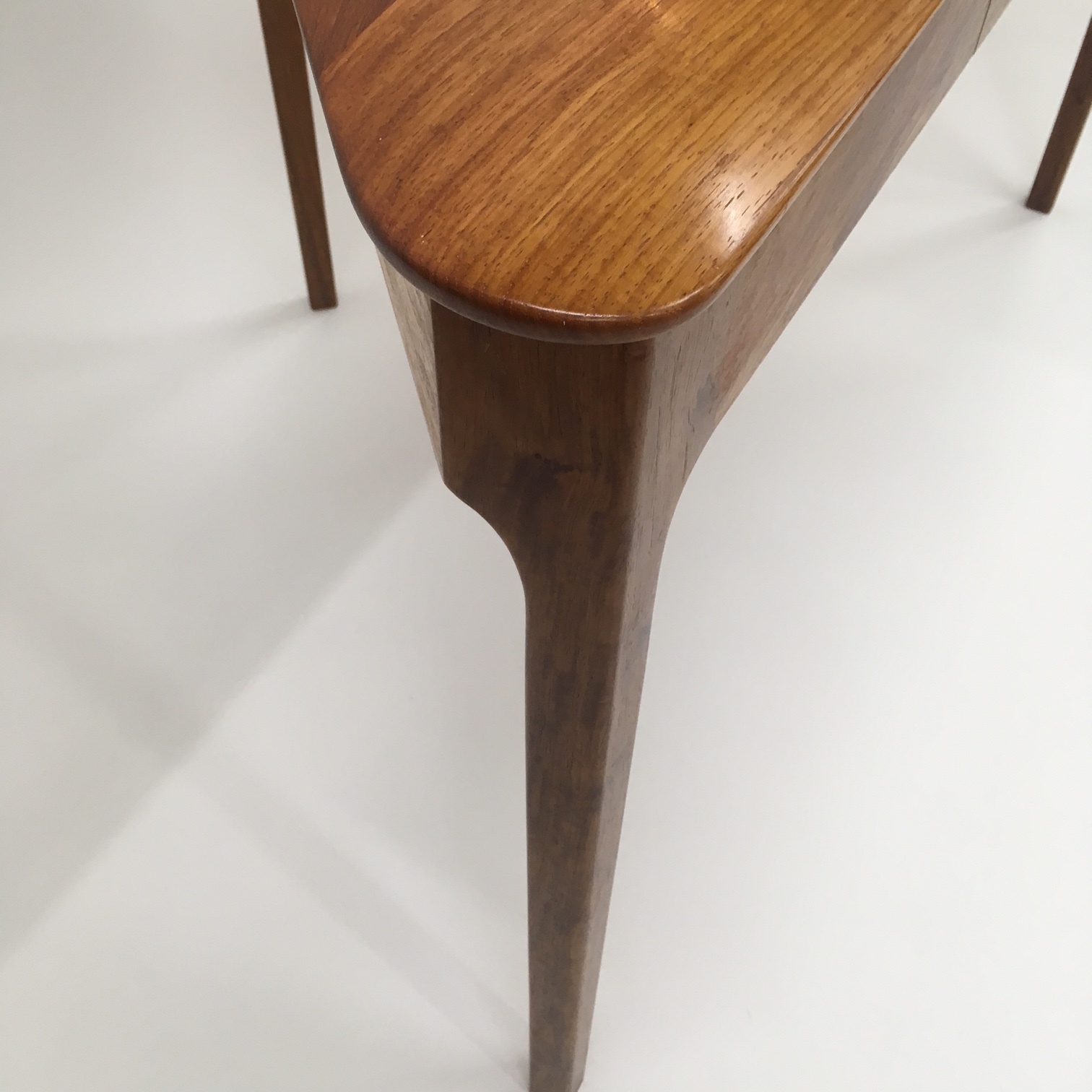 Leg detail of Darren's corner desk.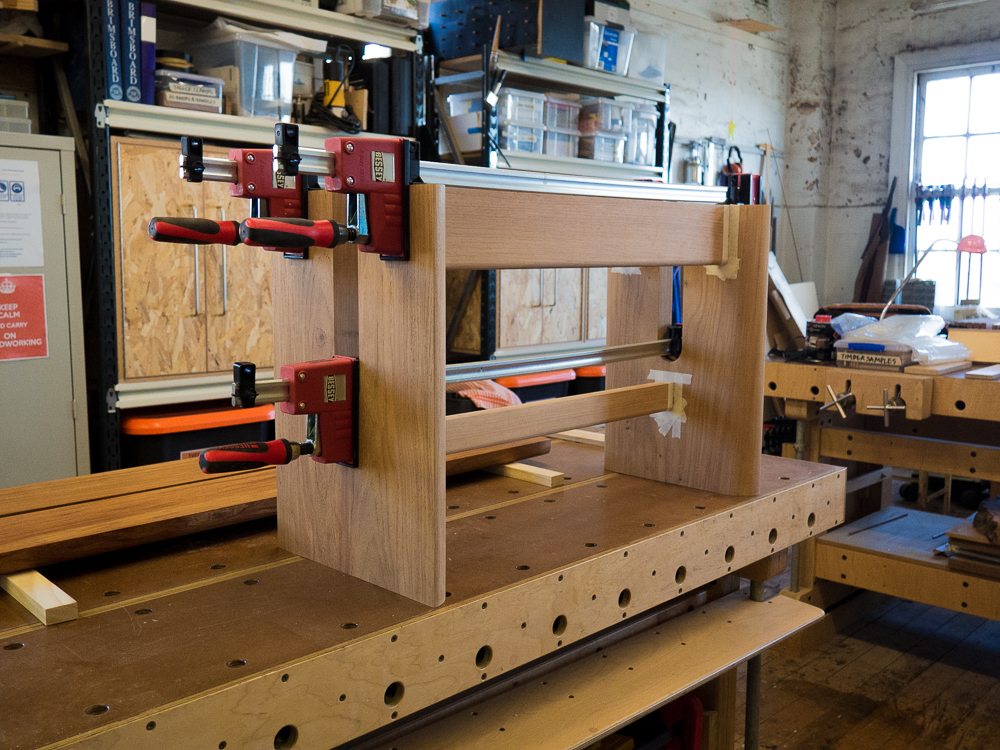 Dominique's bench seat glue up.
Drawer detail on Natalie's hall table.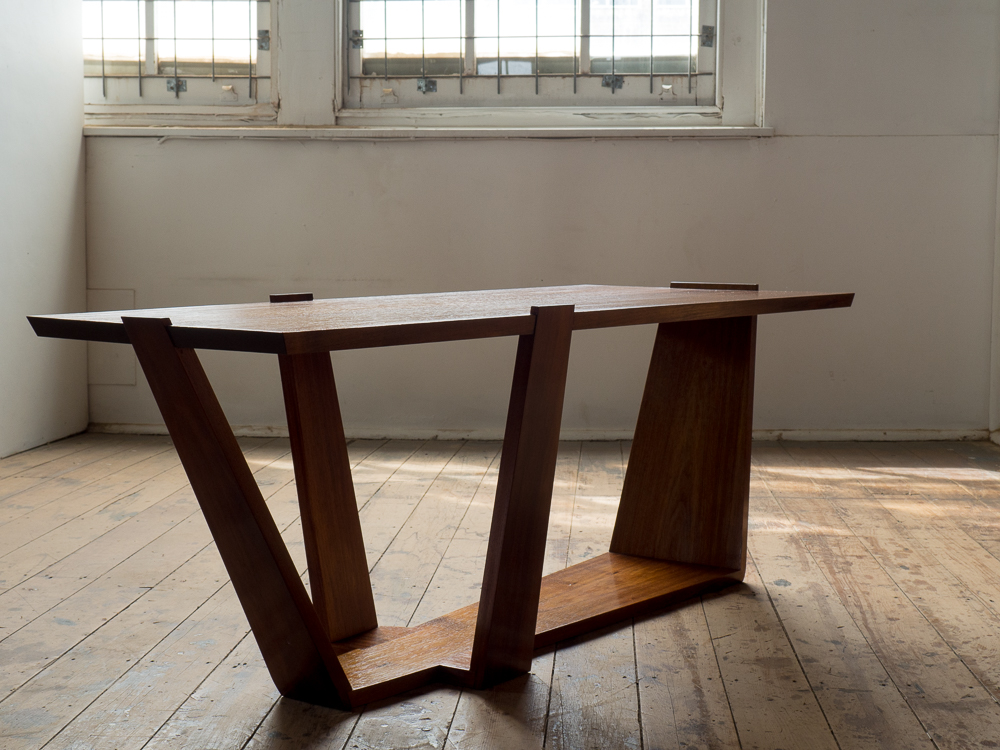 Pouya's coffee table with compound angles made using Tasmanian Blackwood.
Gluing a curved lamination to the tail on Phil's surfboard.
Clare's cffee table with breadboard ends in Fijiian Mahogany.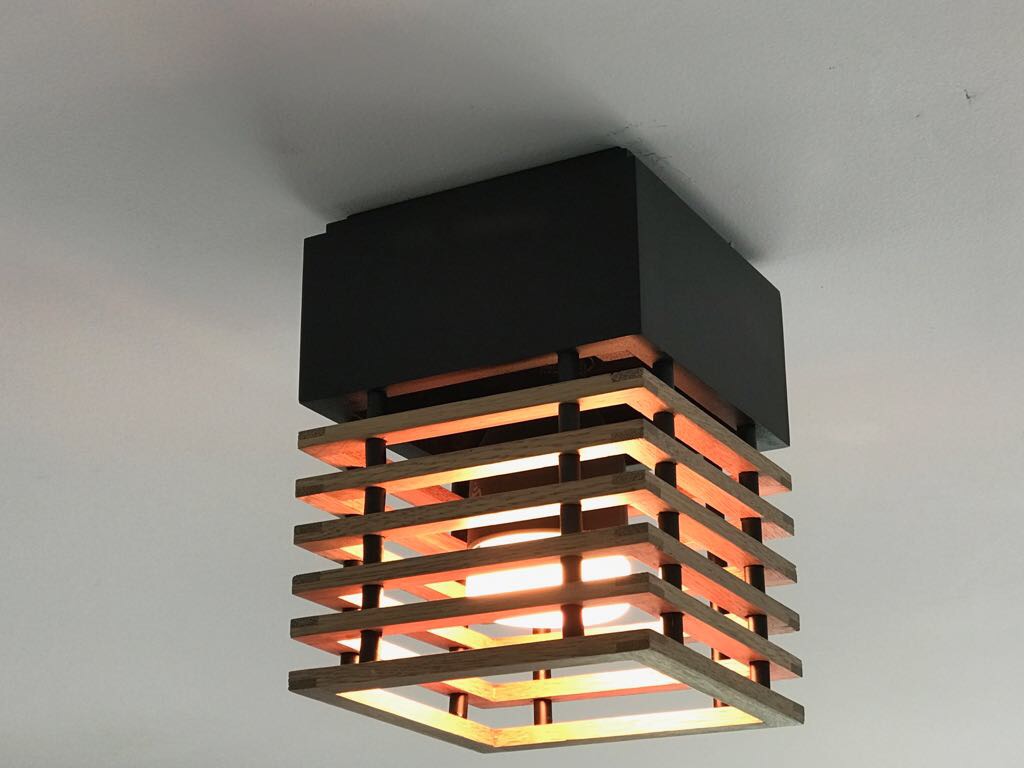 Hand cut dove tails for Natalie's wall hung cabinet.
Keith's occassional table with twin tapered laminated legs.
Laminated base of Martijn's coffee table.