Waxing the sole of the plane to reduce friction.
Checking the flatness of Sharon's boards.
Learning how to adjust the plane blade.
Briese surrounded by her planing efforts.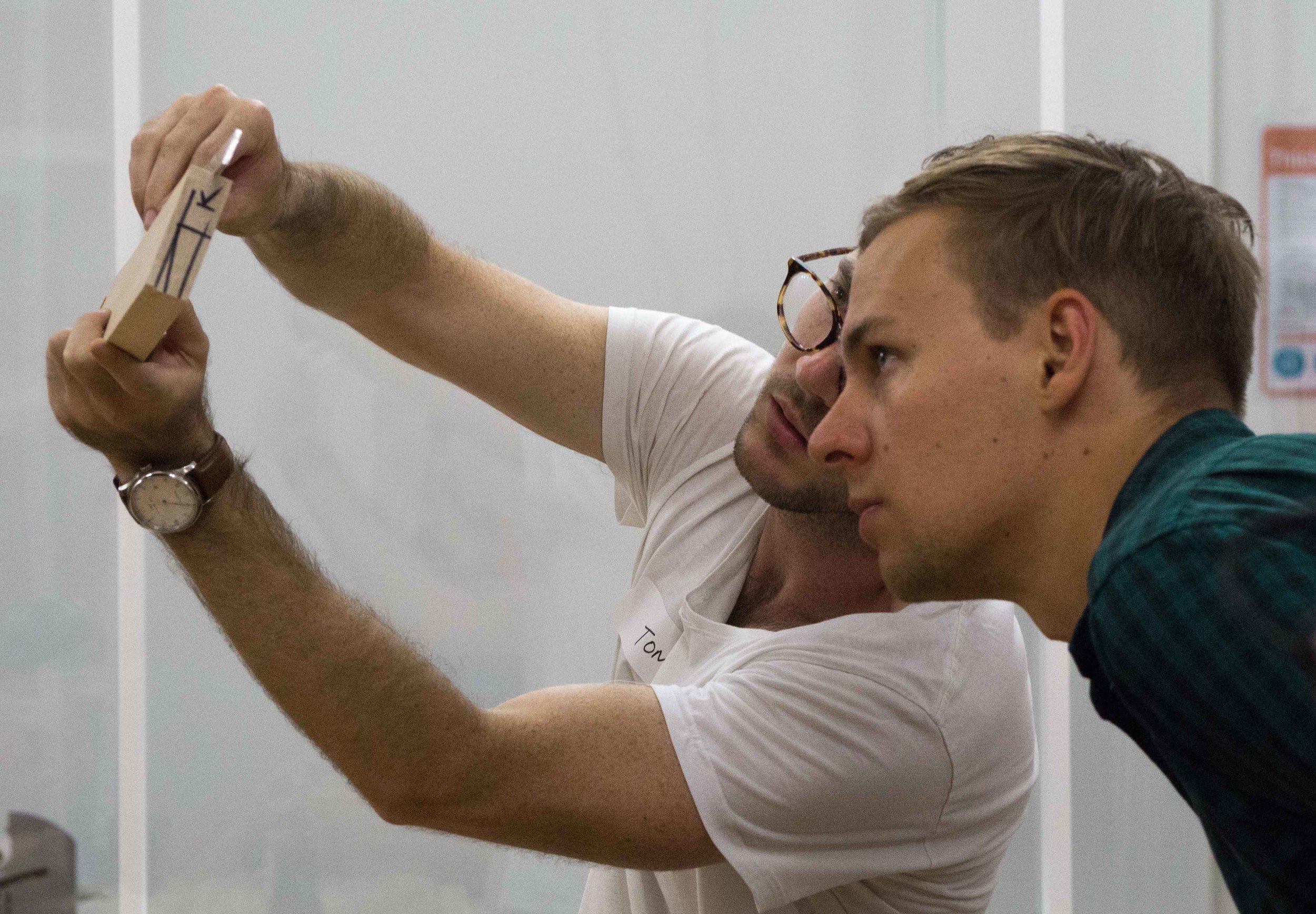 Tom getting a second opinion from instructor Ben.
Beautiful shavings made by Helena.
Julia - putting all the pieces together .......
Instructor and professional finisher Nik reviewing the finish on student boxes.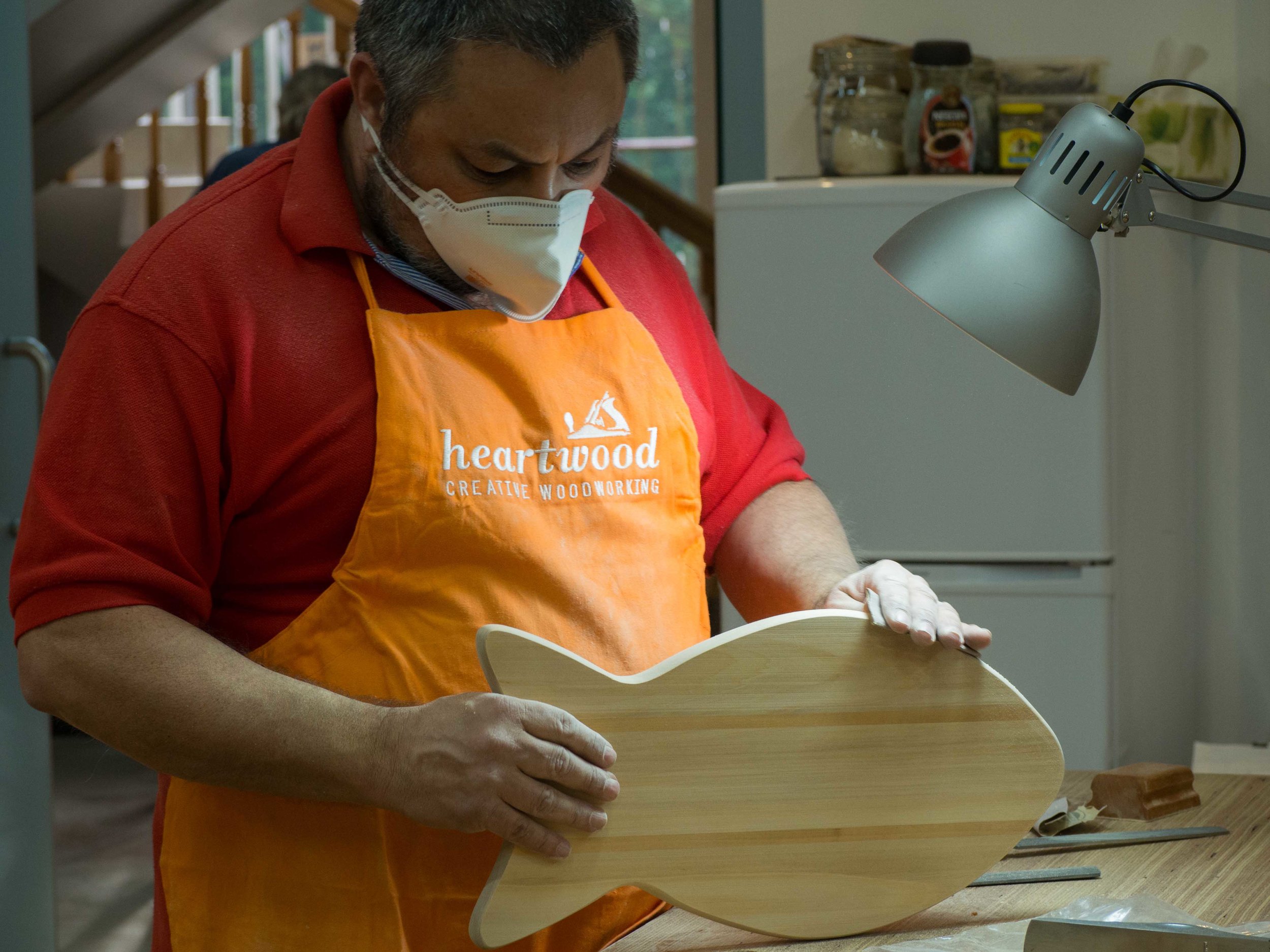 Boxes before sanding and finishing.
Same brief, different interpretations of the serving platter project.